Enriching Teacher Training & Adult Education
As a leader in contemporary Steiner teacher training in Australia, Sydney Rudolf Steiner College has been preparing teachers for a fulfilling career in Steiner education since 1980 and offers a diverse range of courses that are nourishing, unique and relevant to our time.
Our annual courses offer a comprehensive Steiner teacher training that supports the whole human being through a combination of distance learning and in-person seminars, led by highly experienced and internationally regarded lecturers from Australia and around the world.
"This is an extremely worthwhile investment. I have taught in mainstream kindergarten for 3 years and transitioned to Steiner education. I have learned and gained a deeper insight as my purpose as an educator and who the child is." ECF Student, 2022
Upcoming Courses & Events
Online course led by Sven Saar, Ben Cherry, Lisa Devine and Emma Ratcliff
Join us for this 12-webinar online course that guides participants through an immersive exploration into the principles of Anthroposophy as the basis of human development and Steiner education.
The course is for anyone interested in gaining a deeper understanding of Anthroposophy, the foundations of Steiner Education and is particularly valuable for Steiner School support staff, Parents, High School Teachers and Teaching Assistants.
Delivered weekly via online webinars in Terms One and Two.
Begins Wednesday 15 Feb
(Online) 7pm – 8.30pm (AET)
Genevieve recently completed her second year Certificate in Steiner Primary Teaching and shares her experience learning through Sydney Rudolf Steiner College. Thank you Genevieve for your kind and inspiring words.
Windows into the Wisdom of Waldorf
Get a glimpse of some of our tutors at work in this introductory series on Steiner education and Anthroposophy.
~ An Introduction with Sven Saar
~ Insights into Anthroposophy and Waldorf Education with Ben Cherry
~ How do Children Learn? with Kath McFarlane
~ Understanding your Temperament with Lisa Devine
~ Importance of the Development of Touch with Emma Ratcliff
~ Blackboard Drawing with Raphaela Mazzone
Ben Cherry, an excerpt from "Insights into Anthroposophy and Waldorf Education" 2022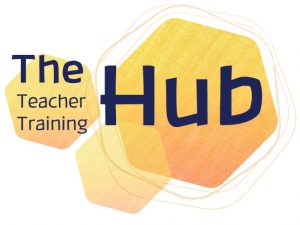 Accessible Teacher Training
We are conscious of the importance in establishing a direct relationship with the world, with nature and with other human beings. It is for this reason that the College has established a programme to offer a balance in this technological age, to support distance learning, while ensuring that the human element and sense of community is maintained.
Teachers and schools around the country can now participate in collaborative TEACHER TRAINING HUBS located in their own school or region. This allows for sharing of resources, an enriched learning experience and the opportunity for schools to deepen their understanding of Steiner education within their own teaching faculty.
If a child has been able in his play to give up his whole loving being to the world around him, he will be able, in the serious tasks of later life, to devote himself with confidence and power to the service of the world.
307 Sussex St, Sydney NSW, 2000
admin@sydneyrudolfsteinercollege.com
Join our community and keep in touch
Acknowledgement of Country
We acknowledge the traditional custodians of the land where the College is located, the Gadigal People of the Eora Nation. We pay our respects to Elders past, present and emerging. We also pay our respects to all other First Nations people.