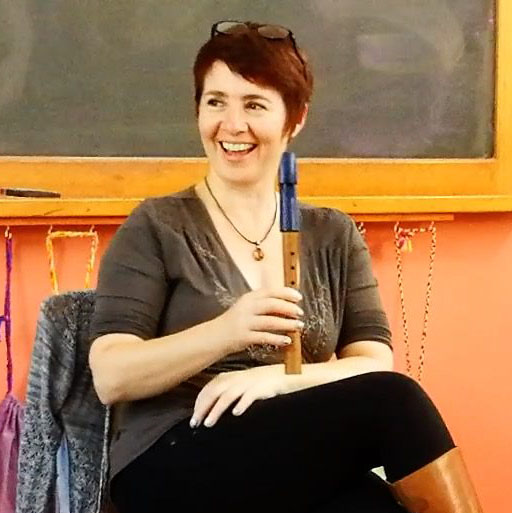 Adrienne Alexander has been a music educator for over 25 years. She began her undergraduate studies at the Sydney Conservatorium of Music where she graduated with merit in 1995 and later in 1997 completed a Masters Degree in Music Education. Performing as a soloist and in music theatre, in 2001 Adrienne moved to Paris where she studied flute and French language, then to London to study flute with a Professor of the Royal Guildhall of Music. She returned to Sydney to commence post-graduate studies in film production, completing her Masters Degree in Sound Design and Effects for Film. After working for several years as a sound designer in the film industry, Adrienne returned to being a full-time music teacher at Lorien Novalis Steiner School in 2013 where she continues to develop the primary school recorder program and choir. She has become conscious of a gap in musical resources for Steiner Schools and therefore writes much of her own music to represent aspects of the Steiner curriculum and ethos for use in the classroom.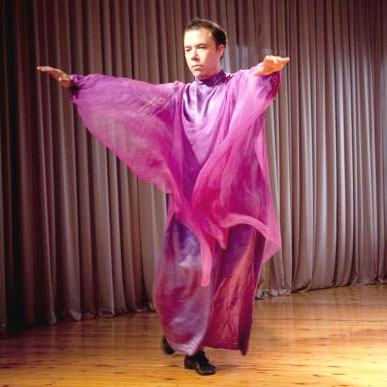 Early Childhood | Eurythmy
Adam Chan met Anthroposophy in 1995 when he studied Certificate IV in Anthroposophical Studies at Parsifal College, Sydney. From there Adam moved to Melbourne and completed a 4 year Diploma in Eurythmy at Aurora Australis. Since completing his Eurythmy training, Adam has taught in over 12 Steiner schools from around the world and worked with young children through to the elderly. Adam performs Eurythmy regularly at conferences, workshops and festivals.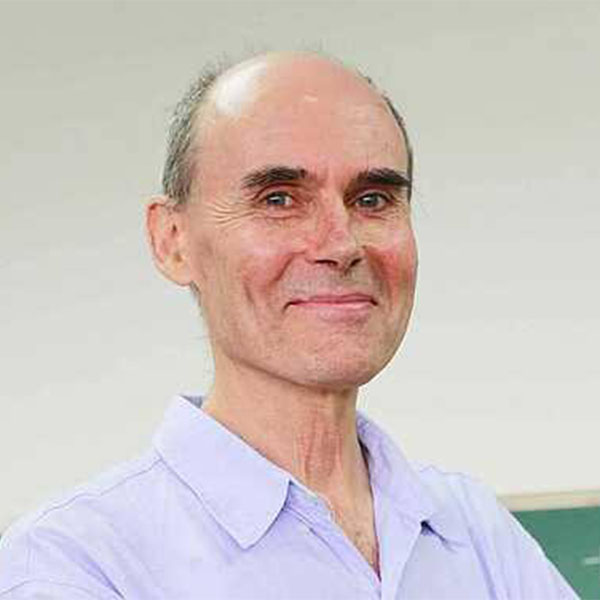 Primary Teaching & Anthroposophy
Originally from the UK, Ben Cherry has lived most of his life in other parts of the world. His search for peace and for answers to the social and environmental issues he encountered as a young man – especially through his experience in a kibbutz in Israel and as a teacher and journalist in Vietnam during the war – led him through many cultural streams (including ancient and indigenous wisdom, Zen, the works of Carl Jung, modern science and many contemporary writers) to the practical work of Rudolf Steiner in 1977, in a school for severely disadvantaged children in England. Since then, he has been active in Anthroposophy and Waldorf education, mainly as a class and high school teacher in a school which he co-founded in Australia in 1983 and as a mentor and teacher educator in Eastern Asia. For several years he was a member of the Executive of the Anthroposophical Society in Australia and one of the carriers of the School of Spiritual Science. He was an active participant in the Australian Association of Steiner Schools in its early years.
Since his retirement from teaching in Australia in 2005 and the subsequent rapid expansion of Waldorf education in Eastern Asia, his energy has been especially focused on the growing Waldorf movement in Mainland China, Japan, South Korea, Thailand and Taiwan.
Woven through all these activities and travels has been a growing commitment to social renewal through the picture of humanity expressed in anthroposophical spiritual science. His emphasis is on its healing power in all aspects of modern society and its inner connection with local and regional cultures. He feels increasingly drawn towards working with the younger generation and in helping people value the gift of ageing. Most of the courses he currently gives are on the theme of the healing power of Anthroposophy.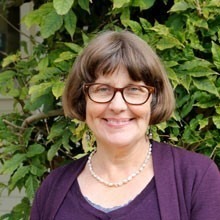 Born in Australia and now living in New Zealand, Bernadette has been involved in Steiner Education for over 40 years, having worked as a special education teacher, class teacher, and teacher educator. Having recently finished Class 7 at Titirangi School in Auckland, Bernadette is now engaged with teacher mentoring and education and pursuing her lifelong interest in creative language teaching, the narrative curriculum, and the evolution of consciousness as experienced in the mythology and literature of each age.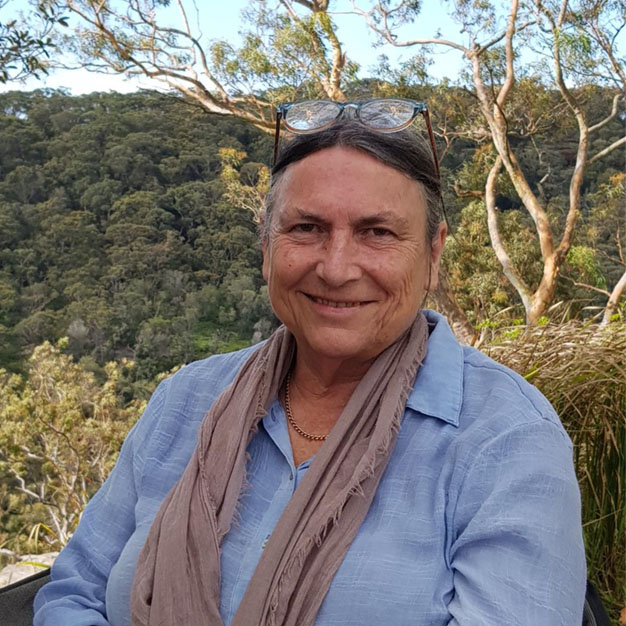 As a senior teacher at Glenaeon Steiner School and Regional Representative for SECA NSW, Catherine has worked with all ages and brings a depth of knowledge of Steiner's picture of child development and care of the young child.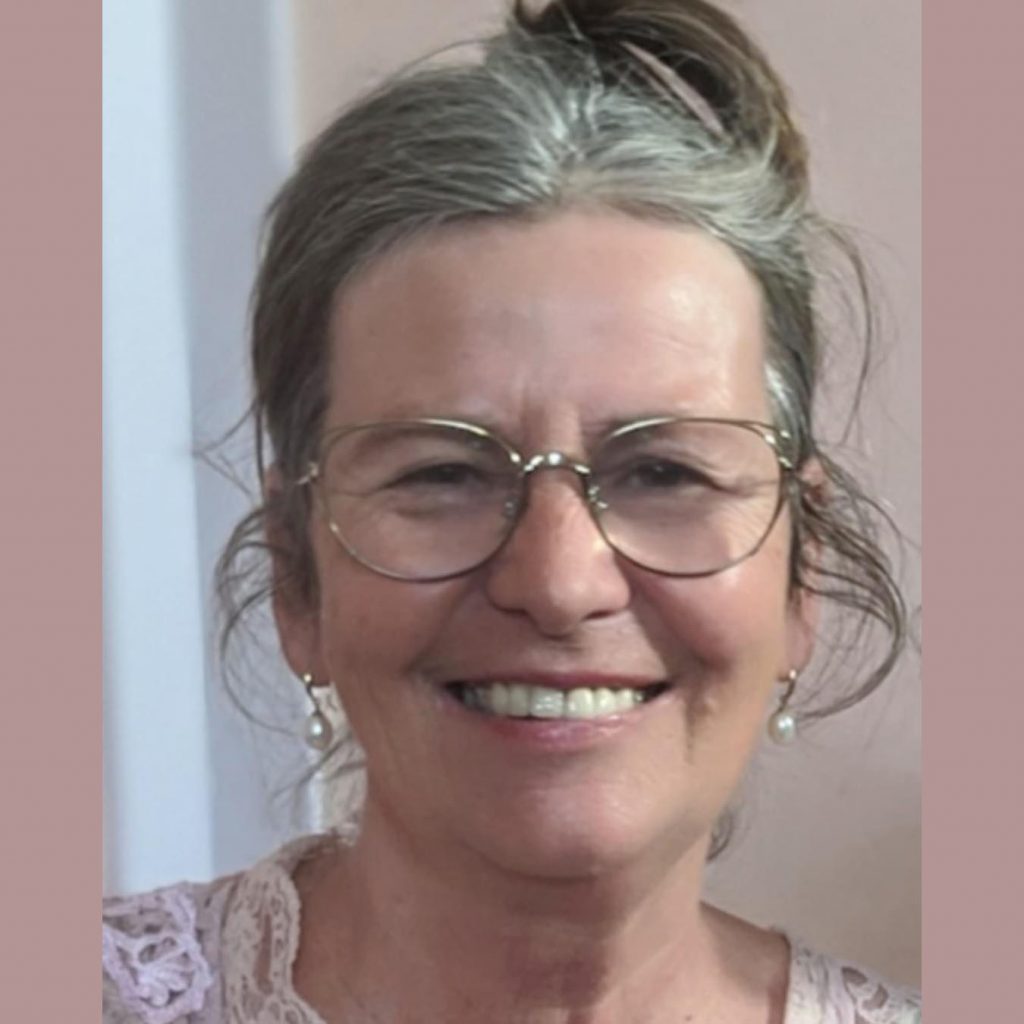 Ebba Bodame has worked with Steiner Early Childhood Education for more than 30 years. She has taught at Glenaeon Steiner school for the past 19 years and provides workshops and talks in Sydney and throughout Australia, lecturing on Teacher training and Early Childhood courses. A wonderfully wise woman with decades of experience with playgroups and an expert storyteller.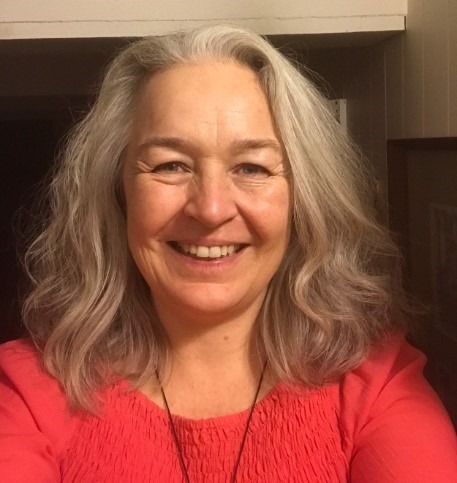 Emma Ratcliff is an occupational therapist working in private practice in Aotearoa New Zealand. Emma has been involved with professional development for Waldorf schools and early childhood education in Aotearoa New Zealand, China, Vietnam and Hong Kong.
She works with adults and children who have sensory processing, coordination and learning challenges and has worked alongside Waldorf schools for over 15 years, bringing anthroposophy into her practice through the 12 senses and Rudolf Steiner's pictures of child development.
Emma has a keen interest in bringing anthroposophical insights to the practical aspects of day-to-day life and bridging this with our growing understanding of child development through a neuroscience lens.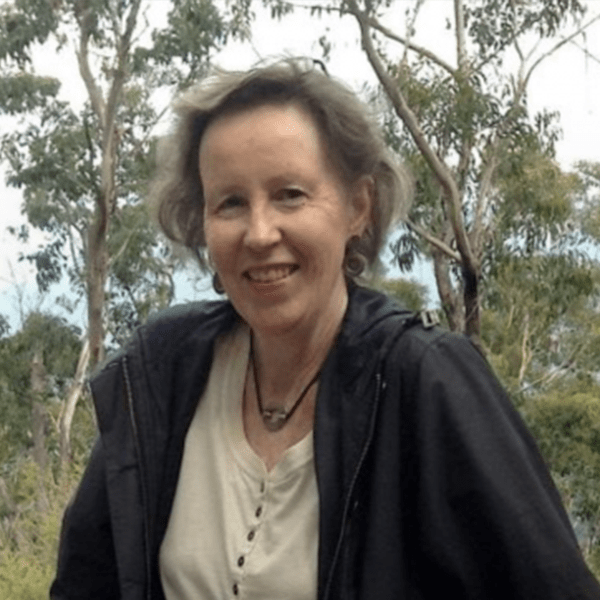 Early Childhood & Primary Teaching
Dr. Fiona Campbell is a professional artist, lecturer and researcher. Trained at Emerson College and Tobias School of Art, she has been teaching in Steiner adult education for over 25 years and has a deep knowledge of the foundations of Anthroposophy and Spiritual Science. She specialises in evolving human consciousness, creative cognition, phenomenology and visual arts. She also educates about palliative care. Fiona holds a Diploma in Waldorf Education, BA (Hons) in English and Linguistics, MA in Information Science, and a PhD in Communications.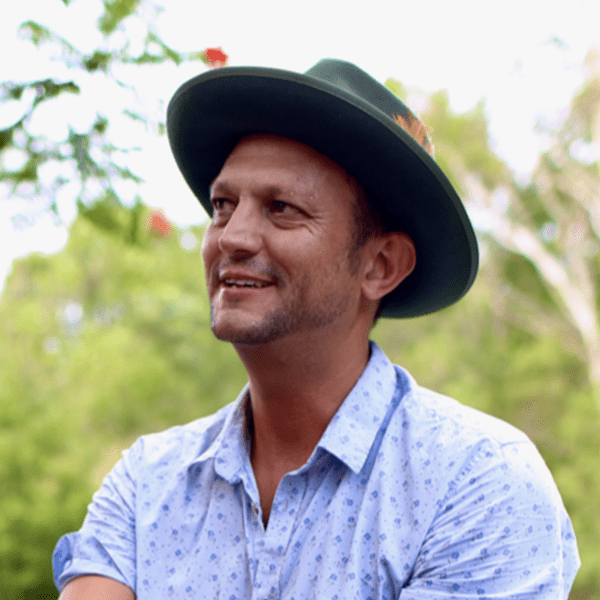 James Deefholts is a qualified primary school teacher with over 15 years' experience, specialising in Rudolf Steiner Education. He holds a Bachelor of Education from UNE and completed his Steiner teacher training at Sydney Rudolf Steiner College in 2002. James has concluded two cycles of class teaching (classes 1-6) and is currently completing his third. James has been involved in school management serving as the Chair of the College of Teachers and as a long-standing member of the Australian Steiner Curriculum Framework.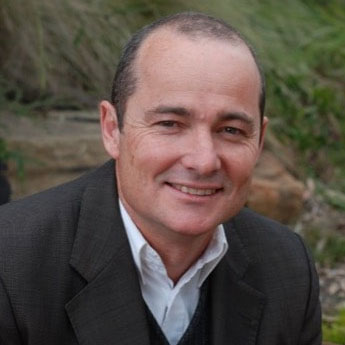 James Goodlet has worked in the Education sector since 1991 and in 2020 was appointed as Head of School for Shearwater Steiner School in Mullumbimby. His first involvement with Steiner Education was as a parent in 1996, later becoming involved as a Board member and then as a teacher from 2007. James completed a Class Teacher cycle at Blue Mountains Steiner School before moving into a leadership role at Orana Steiner School. In 2015 James was appointed Principal of Aurora Southern Highlands Steiner School. James has a deeply embedded and practically expressed interest in the natural world, working as an outdoor education teacher (and spending a year building a mud brick house!) prior to joining the Waldorf world.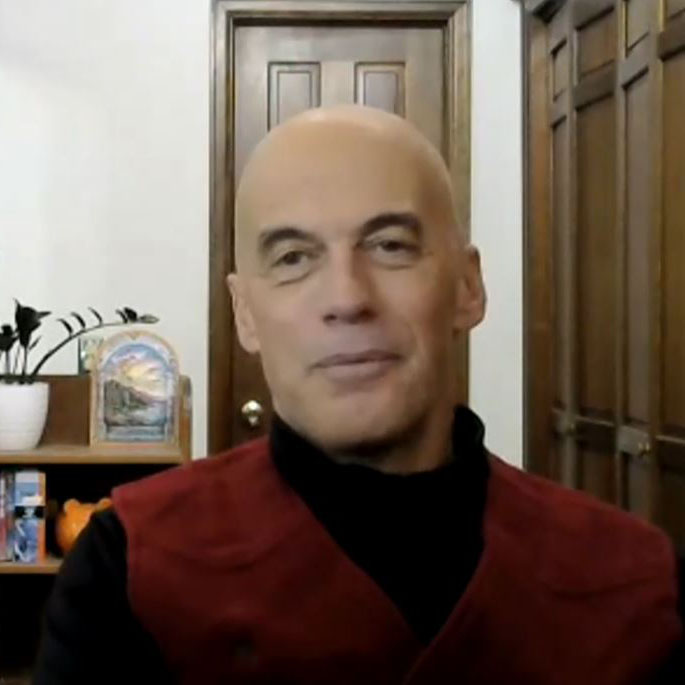 Primary Teaching | Mathematics
Jamie York is an internationally respected Waldorf math consultant and lead author of Making Math Meaningful™ books. Jamie was born in Maine, went to public school in Connecticut, received two computer science degrees, and then began teaching math in 1985 at a boarding school in New Hampshire. In 1994, after spending two years in Nepal serving as a Peace Corps volunteer, Jamie's search for meaningful education led him to Shining Mountain Waldorf School (in Boulder, Colorado), where he taught middle school and high school math for 21 years. Now, as a math missionary, he travels across the U.S. and internationally, offering workshops for teachers so they can re-imagine mathematics and inspire their students. Making Math Meaningful™ books are the manifestation of his vision for a comprehensive mathematics curriculum that spans grades one through twelve. Jamie's website, online math workshops, and books are resources for Waldorf teachers around the world.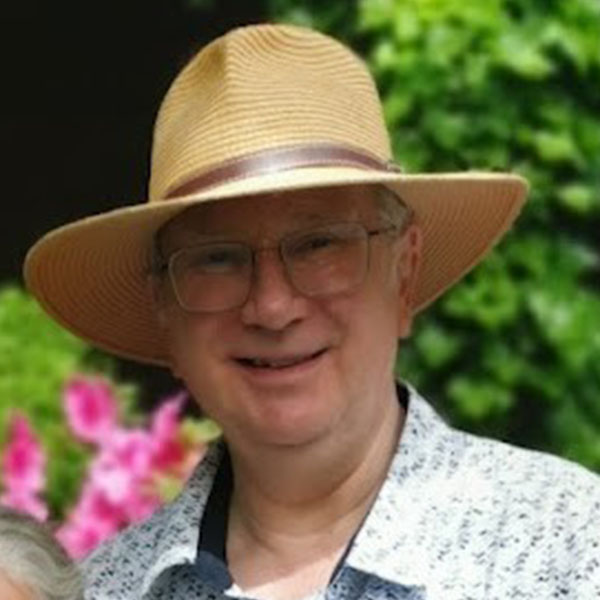 Anthroposophy & Inner Development
An experienced Teacher of Biography Work worldwide, active since 1998. Karl-Heinz Finke has graduates from 22 three-year Training Programs in Biographical Consultancy, with another 8 trainings currently in progress, including Online. Has studied Adult Education, Anthroposophy, Psychology, Psychotherapy and Social Sciences. His teachers included: Gudrun Burkhard, Coenraad van Houten and Helmut ten Seithoff. His own teaching supports self-reflection, self-guidance, resilience and the strengthening of the 'I' within. Co-author, with Laura, of the Biography Log-book. Is working on a manual describing the tools and methodology of Holistic Biography Work.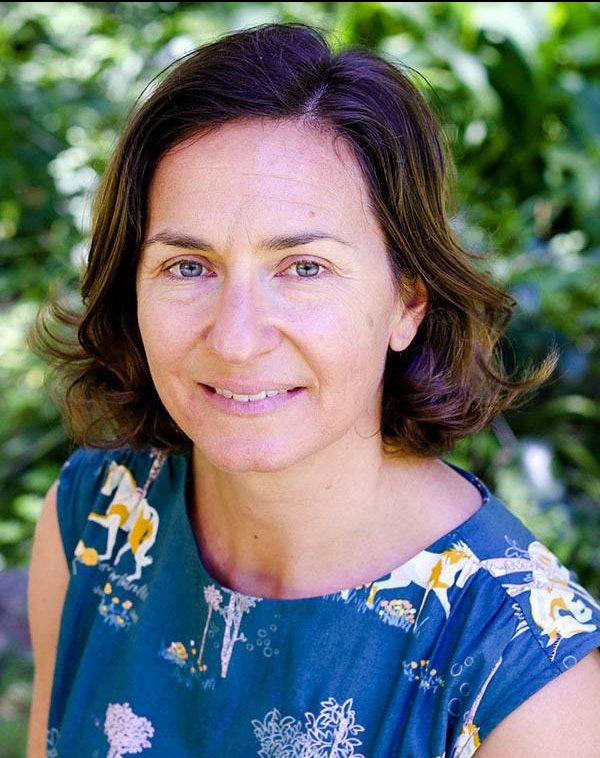 Maths, Primary and High School Teaching
Katherine Arconati is currently teaching Year 7 at Glenaeon Rudolf Steiner School where she has carried her class on the journey from Class One. She is also the Faculty Coordinator and teaches mathematics in Years 7 and 8. Katherine has taught as a mathematics specialist in the high school at Glenaeon and previously at the Marin Waldorf School in California.
Katherine holds a Master of Teaching – UNE 2021
Certificate in Waldorf Education – Bay Area Center for Waldorf Teacher Training 2004 Bachelor of Arts – Northwestern University 1999.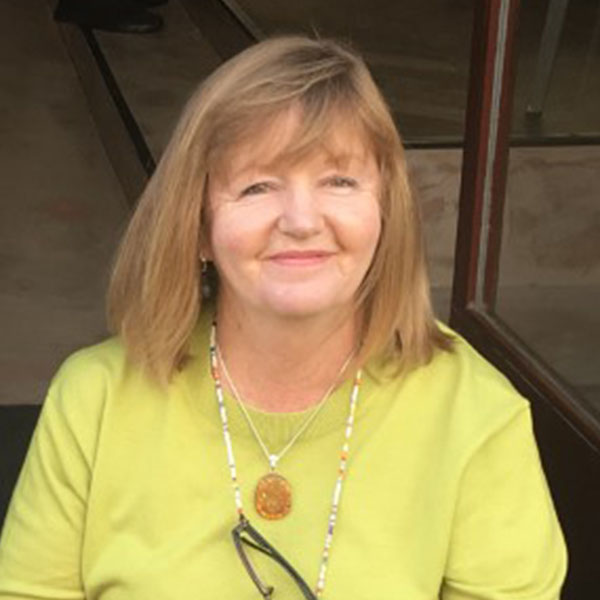 Having attended Michael Mount Waldorf School in Johannesburg, Kathy went on to join the South Africa Ballet Company before attending Emerson College. In 1988 she began teaching at Titirangi Steiner School in Aukland, where she still teaches today, and in 2006 started coordinating the Steiner Teacher EDE qualification at AUT University and Taruna College in New Zealand. Kathy has been coordinating teacher education and training in China and Thailand since 2010, and is particularly interested in how Waldorf education translates around the world.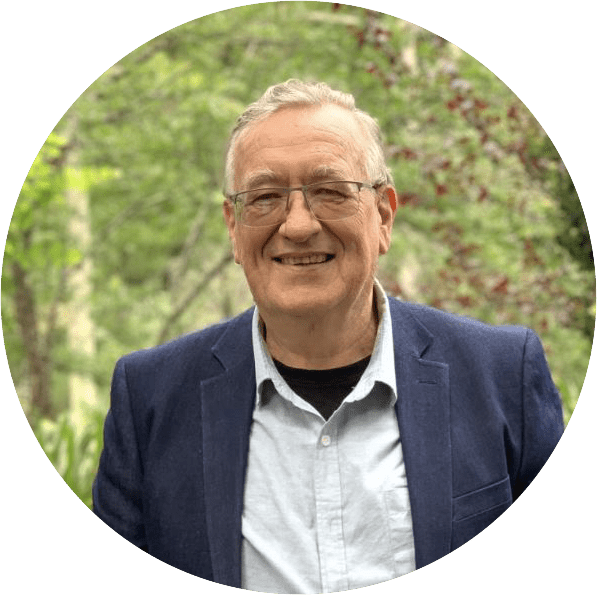 Dr. Konrad Korobacz is an educationist and education researcher. His interests include educational philosophy, place conscious education, Paleo-archaeology and the evolution of consciousness, painting, sculpture, history and art history.
Konrad commenced teaching at Lorien Novalis in 1973 and was the founding teacher and founding Director of Teaching at Shearwater The Mullumbimby Steiner School. Konrad is currently the principal of Lorien Novalis School in Dural, NSW. Konrad Korobacz, PhD (UNE), BTL (CDU) BA (UTAS), GDip. Art History (University of Adelaide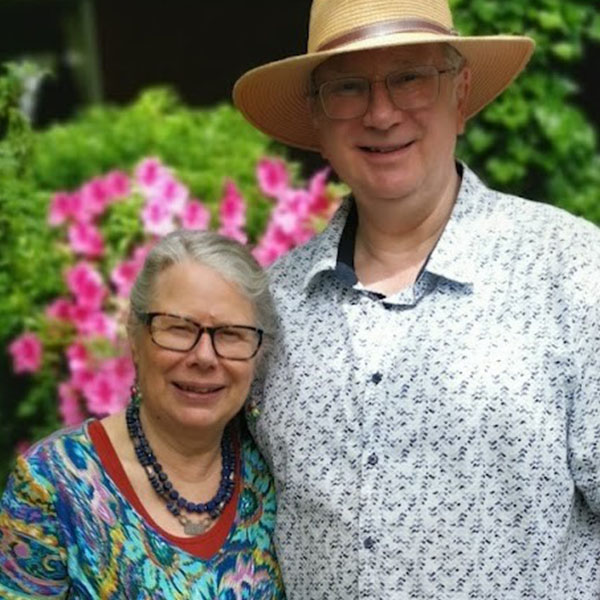 Anthroposophy & Inner Development
Working as a Psychologist in Australia for 15 years, counselling all ages, Laura now provides student support, creates resources and co-facilitates courses for Holistic Biography Work. Laura has post-graduate qualifications in Education, including a Masters in Steiner Education (UNE, 1998). Laura has a strong interest in personal transformation and the arts. In 2007 Laura completed the 3-year Biography Work Training with Karl-Heinz, now her partner in life and work. Laura is currently working on a Sacred Suite – some of Steiner's verses set to music and adapted for singing.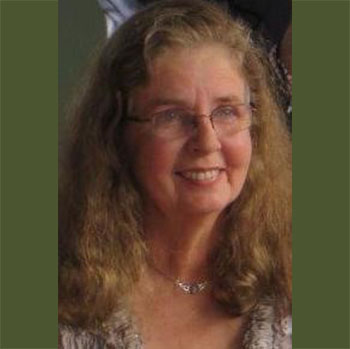 Lesley Carlton began her Steiner connections as the Kindergarten teacher at Glenaeon Steiner School where she served for 17 years. Lesley attended the Wynstones Steiner training college in England for 1 year during her sabbatical, returning in 1985 to initiate the Vital Years Conference for Australian Early Childhood Teachers that still runs today. Lesley now supports the work of Sydney Rudolf Steiner College and the mentoring of teachers, and for the last 2 years has had the joy of supporting a special needs child at Glenaeon.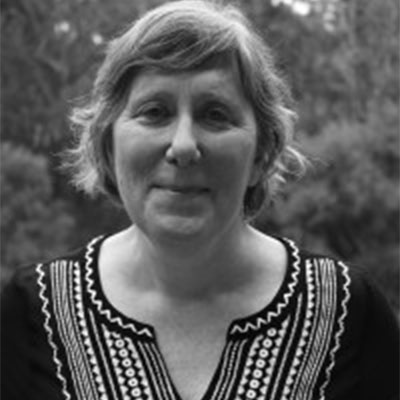 Early Childhood, Primary and High School
Lisa Devine originally trained as a youth worker and worked with homeless young people. After completing her Masters in Psychology, she specialized in work with conflict situations and trauma. She also followed her lifelong love of dance and trained to become a Eurythmist. For the last fifteen years she has worked as a priest in the Christian Community in Australia. Lisa has created a life skills program for children and adolescents which she delivers to Steiner schools around the country. The work of Rudolf Steiner is a source of grounded inspiration for her work as a priest, eurythmy therapist, and counsellor.
Anthroposophy & Inner Development
Lisa Romero is an author of inner development books, a complementary health practitioner, and an adult educator who has been offering healthcare and education enriched with anthroposophy since 1993. Since 2006 the primary focus of her work has been on teaching inner development and anthroposophical meditation. Through the Inner Work Path Lisa offers lectures, courses and retreats for personal and professional development, in communities and schools worldwide. For several years Lisa has been a lecturer of Health & Nutrition and Gender studies at Sydney Rudolf Steiner College, where she continues to give lectures on inner development.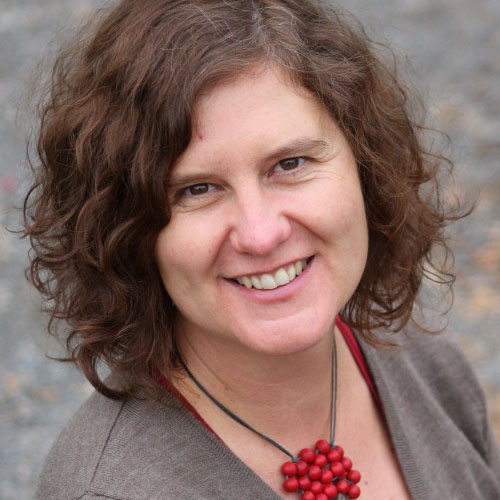 Early Childhood & Primary Teaching
Lou Harvey-Zahra is a teacher (Primary, Rudolf Steiner, Special Needs) with 25 years' experience, and a popular parenting author with seven books, (including the Steiner bestsellers 'Happy Child, Happy Home'; 'Creative Discipline, Connected Family' and 'Growing Children, Thriving Children'). She presents to Steiner schools (parents and teachers) worldwide.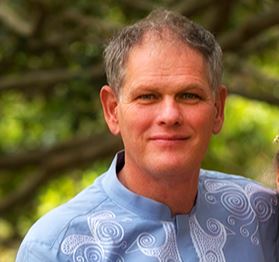 Martin Samson was born in Southern Africa and grew up through the melting pot of transition that led to the end of Apartheid. Many life experiences including working in the Apartheid driven Ghettos, living in a monastery, and volunteering in an organisation for socially and mentally disabled people formed his path towards metaphysics and spiritual understanding. In 1987 he went to Europe and studied at the seminary of the Christian Community, a mystic Christian impulse, which gave him a thorough introduction to many metaphysical bodies of knowledge. Martin was a priest of The Christian Community for 25 years, and has worked in Australia since 1992. He received a Masters in Theological Studies and has spent many years studying cross-cultural religion, philosophy, mythology, and cosmology. He has lectured extensively on many subjects including a global spiritual approach to the festivals in the southern hemisphere. He leads excursions into the Australian outback to explore connections with Aboriginal Australia and the southern stars.
Recently Martin has moved from the church into being an independent teacher, author, group facilitator and ongoing student of world philosophy and culture. His cross-tradition studies, which he has continued for the last twenty years.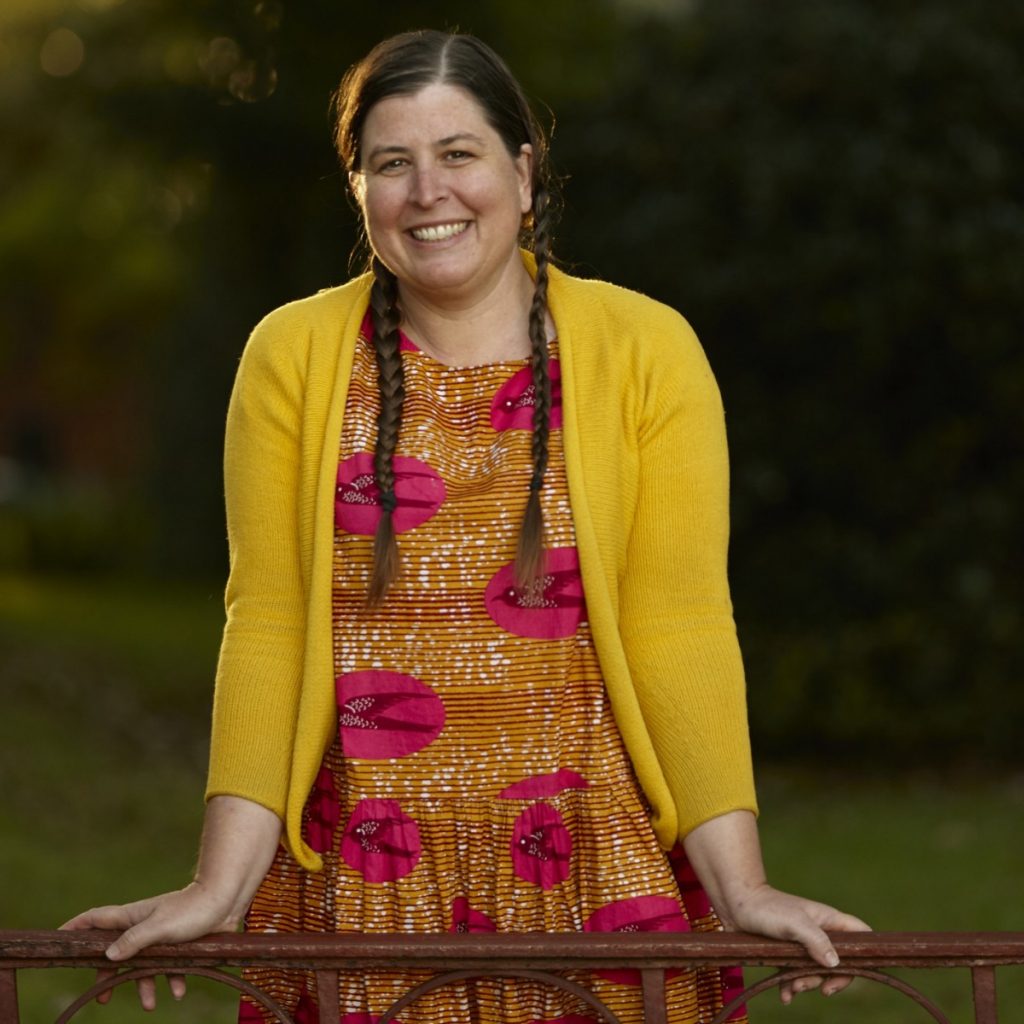 A playgroup leader for many years, specialising in craft and music for little ones. In 2018, she co-authored, with Ebba Bodame, Early Childhood Wisdom: a journey through the playgroup year, a book that opens the door on the inner workings of playgroup leading, and a treasured resource of stories, songs, and poems to share with young children.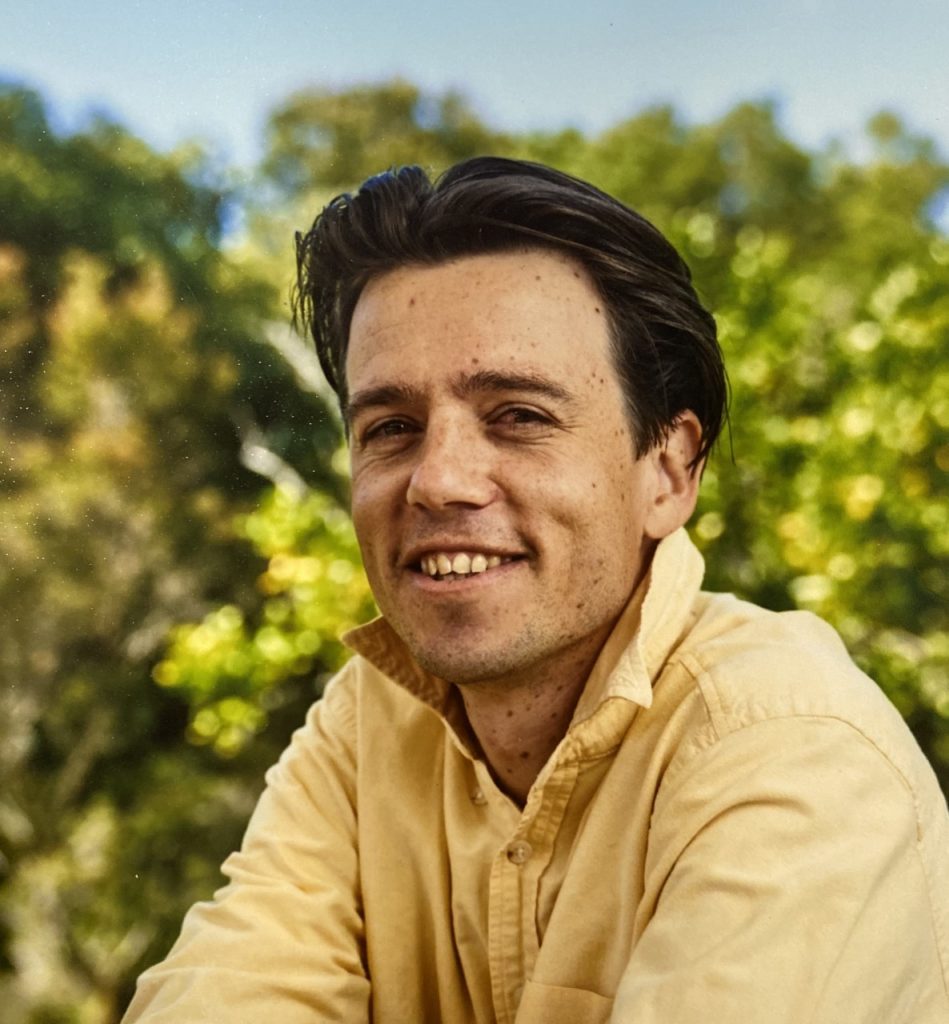 Early Childhood and Primary Teaching
Michael Caterer is a Waldorf teacher of both international and national experience, teaching both in the USA and throughout Australia for over a decade. Michael brings a strong focus, experience, and knowledge in both early childhood and the primary years in teaching and learning. With a love of teaching and a keen interest in the unfolding development of childhood in light of Anthroposophical indications, Michael's passion is working with children in a way that helps support the healthy development and potential of each individual child. As a passionate advocate for childhood Michael is now also a lecturer and coordinator at SRSC.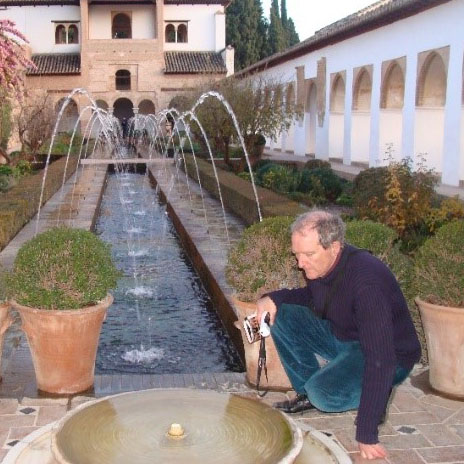 Dr. Nigel Hoffmann has been a high school teacher in Rudolf Steiner schools for the last seventeen years, in Australia and Switzerland. He is a tutor at Sydney Rudolf Steiner College and has taught adult education courses in Goethean science in New Zealand and Australia. His doctorate was undertaken in the area of Goethean science. He is the author of Goethe's Science of Living Form: The Artistic Stages, Adonis Press, 2007 and The University at the Threshold: Orientation through Goethean Science, Rudolf Steiner Press, 2020.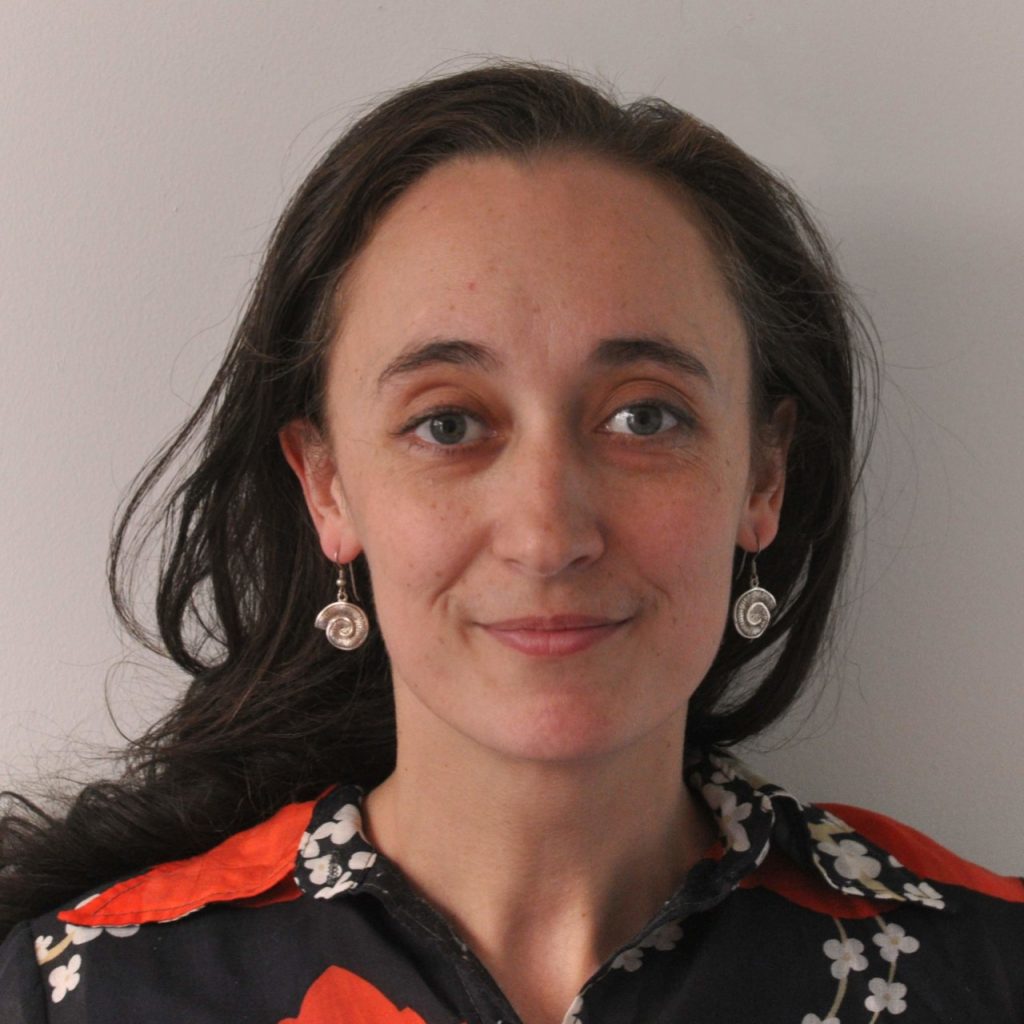 Raphaela Mazzone is an accomplished artist and illustrator with 15 years experience studying and working in art, music and drama. She has a Masters in Fine Art, a Bachelor in Visual Art and Design and is currently studying Psychology. Raphaela is a Steiner school alumnus, has been a Steiner class teacher and is currently a year 7/8 teacher at Glenaeon Rudolf Steiner School.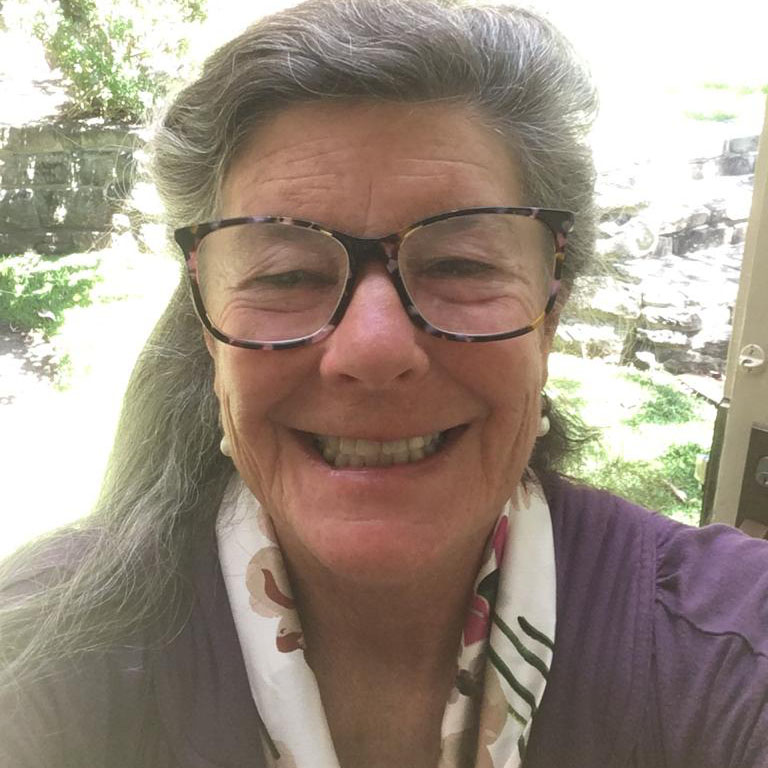 Early Childhood and Biodynamics
Sandra Frain has been a tutor with SRSC since 2018 and a Board Member since 2021. Anthroposophy, Steiner Education, and Biodynamic Agriculture inform her many endeavours. Sandra teaches Biodynamic Gardening to Early Childhood and Primary School Students at Glaenaeon Steiner School and Bush Regeneration to High School Students. Her business, "Wise Ways Work: Educational Programs for all ages", Sandra teaches educators nationally and internationally. Sandra has a Masters in Steiner Education from Columbia University, and a Certificate in Biodynamic Agriculture from Pfeiffer Centre ((2000) NY; Diploma in Waldorf Primary Education (1999); Foundation in Anthroposophy (1998)-Sunbridge College, NY; Bachelor of Child Study Degree from Mount Saint Vincent University Halifax, (1980)).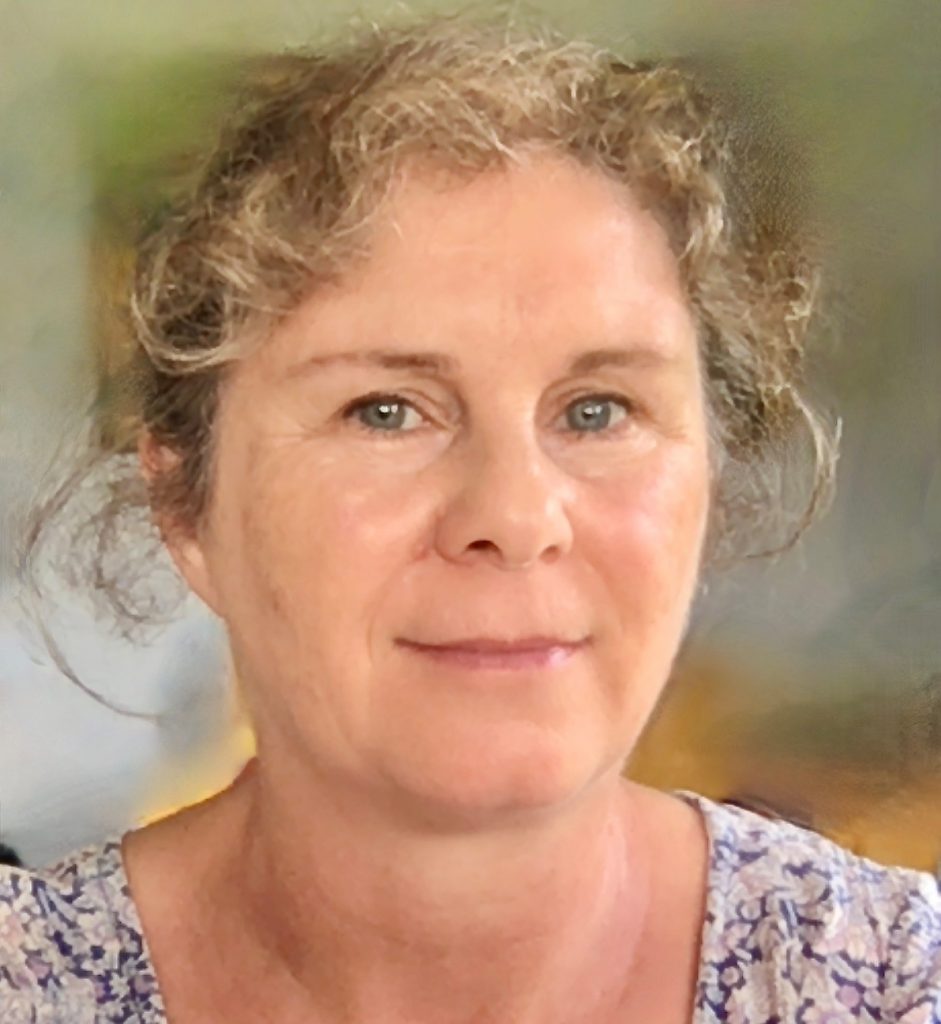 Sophia Montefiore has been a Waldorf teacher for over 25 years and is currently the Senior HSC Coordinator at the Newcastle Waldorf School. She teaches a range of High School subjects including English, History, Mathematics, Projective Geometry, Art and Philosophy. Sophia is an exhibiting artist and published illustrator and has written peer reviewed pedagogical journal articles on Projective Geometry including for the Journal for Waldorf/Rudolf Steiner Education (Vol 20, Sept 2018). Sophia has also conducted Projective Geometry workshops around Australia as well as in India and the UK.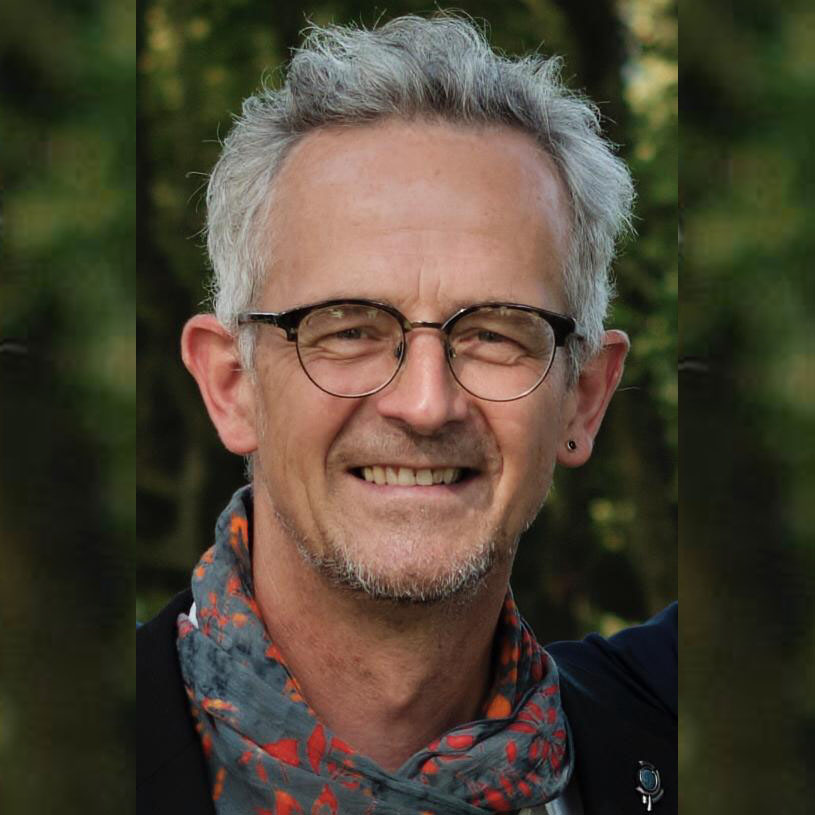 Sven Saar, a class teacher for 30 years, is co-director of the two largest Teacher Education Centres in the UK and works as a core tutor in several others in England and abroad. He is an active mentor and advisor and assists developing schools, regularly giving international online lectures and courses.