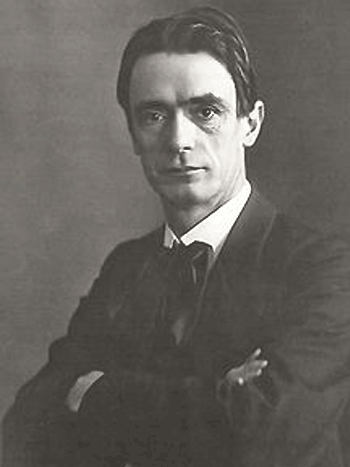 Who was Rudolf Steiner?
Rudolf Steiner (1861-1925) was an Austrian academic, philosopher, artist and social reformer. Born in modern day Croatia, Steiner was educated as an adolescent in Vienna, Austria and received his Doctorate in Philosophy from the University of Rostock, Germany in 1891. His first book titled, 'Philosophy of Freedom' was published in 1893.
Although Rudolf Steiner is commonly associated with Steiner or Waldorf education, his interests were diverse. He lectured and wrote prolifically on architecture, artistic practices, curative health, nutrition, biodynamic agriculture and social reform. He produced fifty books and in his lifetime gave approximately 6000 lectures across Europe and the UK. Underlying many of his studies was his belief in a system of philosophy called Anthroposophy.
Steiner's first book, 'Philosophy of Freedom' articulated his vision of Anthroposophy. Anthroposophy or Spiritual Science is both a scientific and philosophical way at looking at life. Artistic sensitivity, spiritual insight and observation of patterns within human development are key parts of this system.
Read Rudolf Steiner—An Oevre By John Davy for a comprehensive Sydney Rudolf Steiner College article on Steiner's life.