Course Overview
A short course for anyone interested in exploring their own individual life story through Holistic Biography Work. No prior experience or qualification is needed.
Self-Paced Study from 9 May – 31 Oct (dates to be confirmed)
Explore your individual life story using the excellent resources developed by Holistic Biography Work.
Learn about the life phases of the archetypal human journey from both earthly and spiritual perspectives.
Understand critical life years, turning points, mirroring, physical/soul/spiritual development, and use of Septennial & Panorama Charts to summarise life data.
Experience a practical introduction to Anthroposophy (Human Wisdom), and a guided Plant Observation process.
Tutorials: 3 online tutorial sessions support your learning.
Receive: Certificate after completing course.
Course Details
Begins 9 May with a live online webinar 7.00pm – 8.30pm (AET)
Webinar dates:
Tuesday 9 May 7.00pm – 8.30pm (AET)
Tuesday 8 Aug 7.00pm – 8.30pm (AET)
Tuesday 31 October 7.00pm – 8.30pm (AET)
What our Students Say
"Very thought-provoking and interesting questions in all part of the Log Book. A transformative process that has brought me immeasurable gifts of recollection, processing and completion. I have never encountered such life-changing work before. Completely satisfied." EC
"It was really lovely to feel so proud of my work and truly celebrate the entire landscape of my life and see greater vision of how everything has contributed to who I am today and path I walk." GD
"I really enjoyed the format of the Study Guide and how we were really guided through a clear journey. It's a lovely experience to know yourself and purpose on a deeper level." BB
The Tutors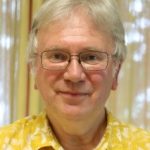 Karl-Heinz Finke
Experienced Teacher of Biography Work, with additional studies in Adult Education, Anthroposophy and Social Sciences. Completed 22 three-year Trainings in Biography Work globally. Trainings ongoing in India, Germany, Taiwan, & Online. Supports initiatives in the Asia-Pacific region.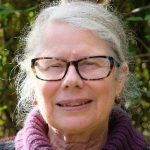 Laura Summerfield
Was a Psychologist in Australia for 15 years, counseling all ages. Now provides student support and creates learning resources in Holistic Biography Work. Additional qualifications in Education, with Masters in Steiner Education (UNE, 1998). Completed Biography Work Training 2007.
Course Fee: $198 (incl. GST)